Description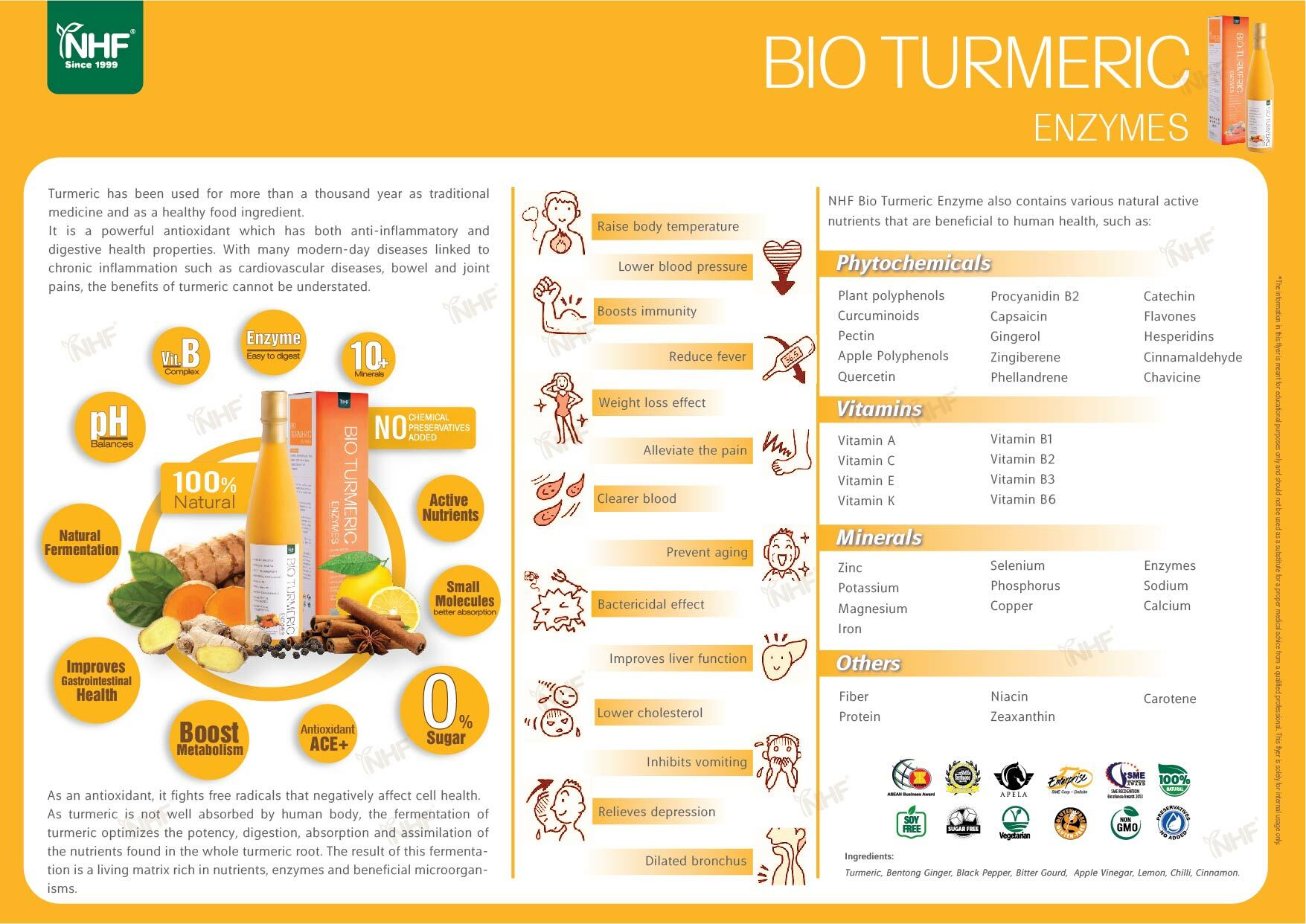 NHF Bio Turmeric Enzyme 500ml
Turmeric has been used for more than a thousand year as traditional medicine and as a healthy food ingredient.
It is a powerful antioxidant which has both anti-inflammatory and digestive health properties. With many modern-day diseases linked to chronic inflammation such as cardiovascular diseases, bowel and joint pains, the benefits of turmeric cannot be understated.

As an antioxidant, it fights free radicals that negatively affect cell health.
As turmeric is not well absorbed by human body, the fermentation of turmeric optimizes the potency, digestion, absorption and assimilation of the nutrients found in the whole turmeric root. The result of this fermentation is a living matrix rich in nutrients, enzymes and beneficial microorganisms.


Turmeric, Bentong Ginger, Black Pepper, Bitter Gourd, Apple Vinegar, Lemon, Chilli, Cinnamon
Benefit
Immune booster
No Artificial Preservatives
No Artificial Flavoring
Sugar Free
Highly Concentrated
Powerful Anti-oxidant
100% Natural
Customer Reviews
{{'product.product_review.no_review' | translate}}