Description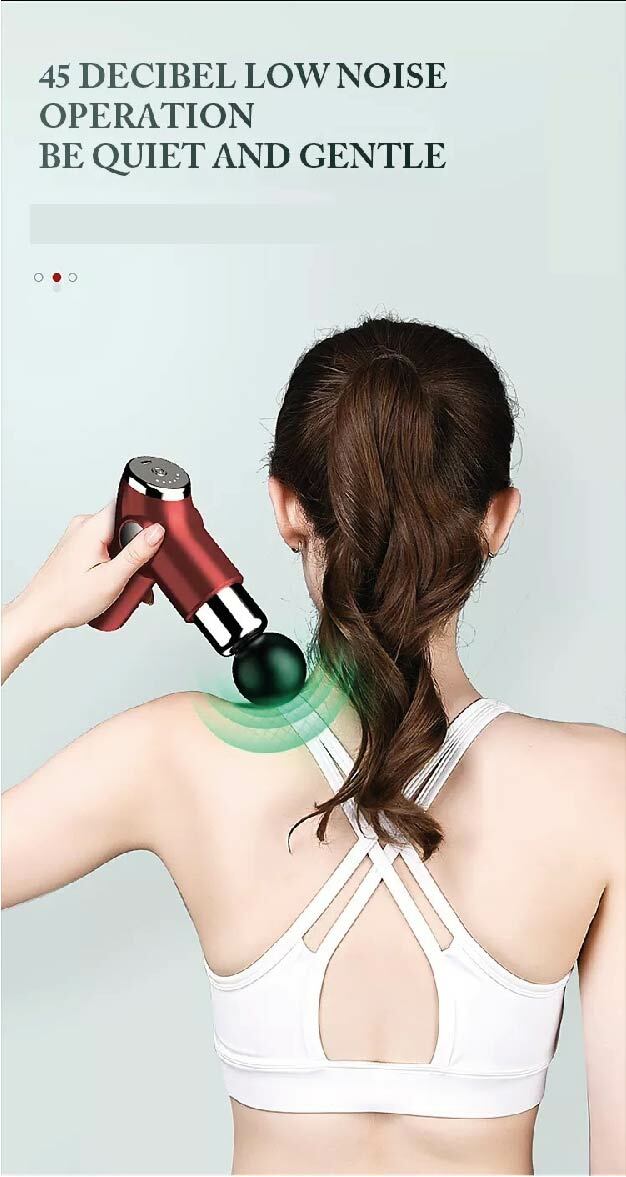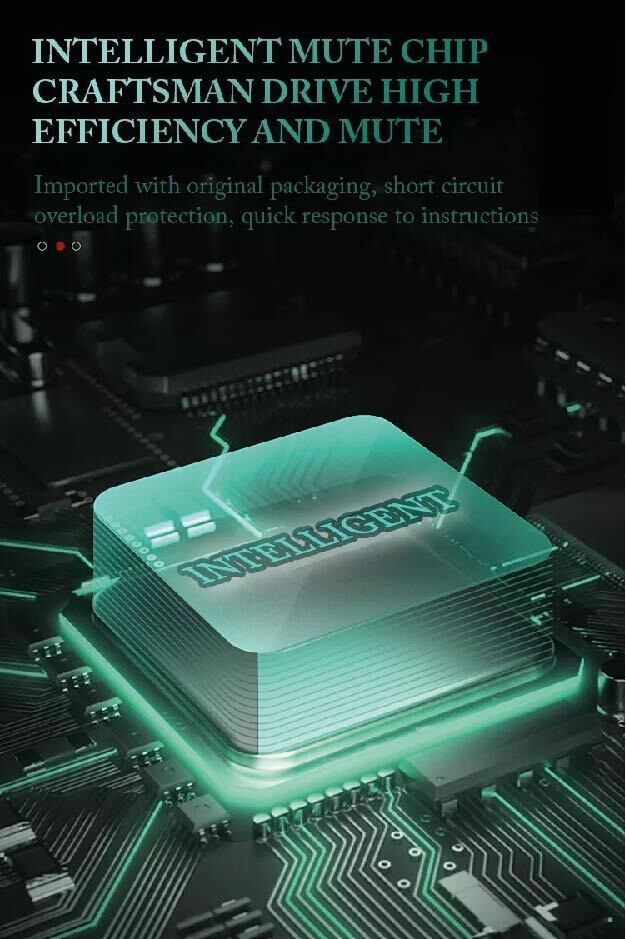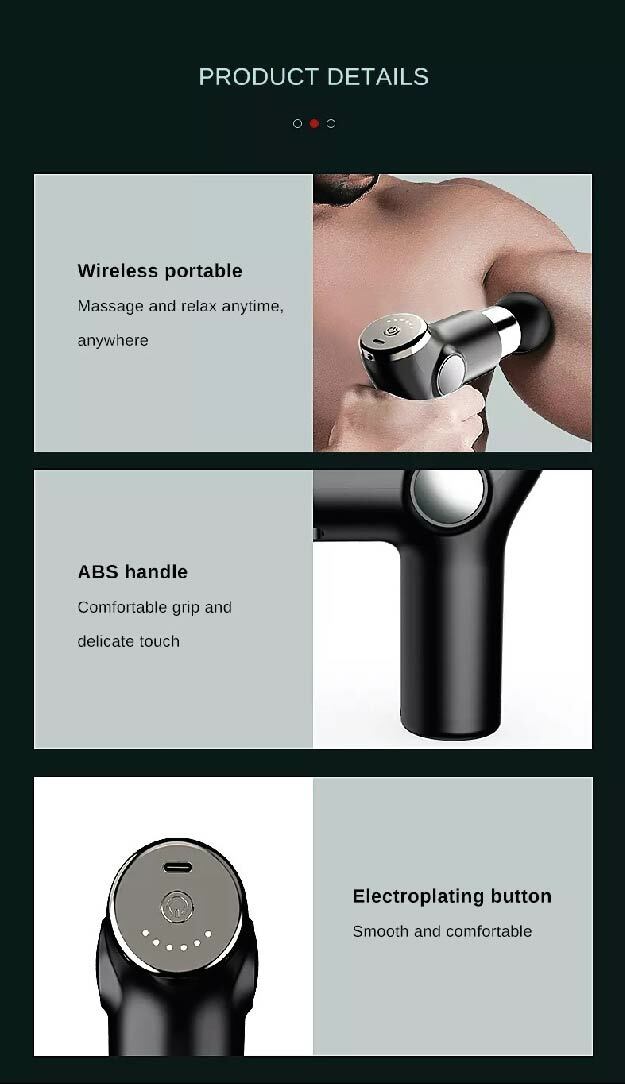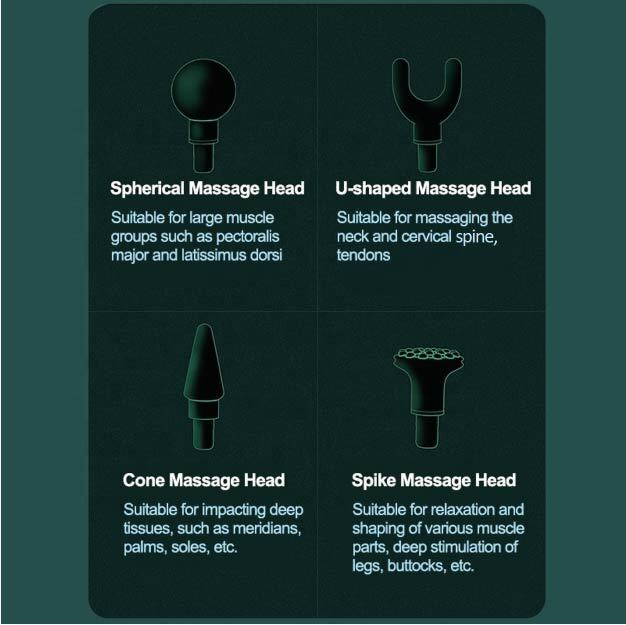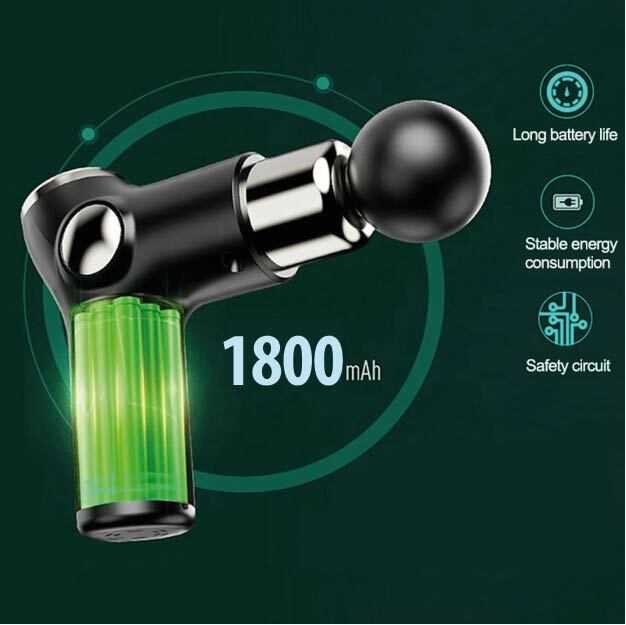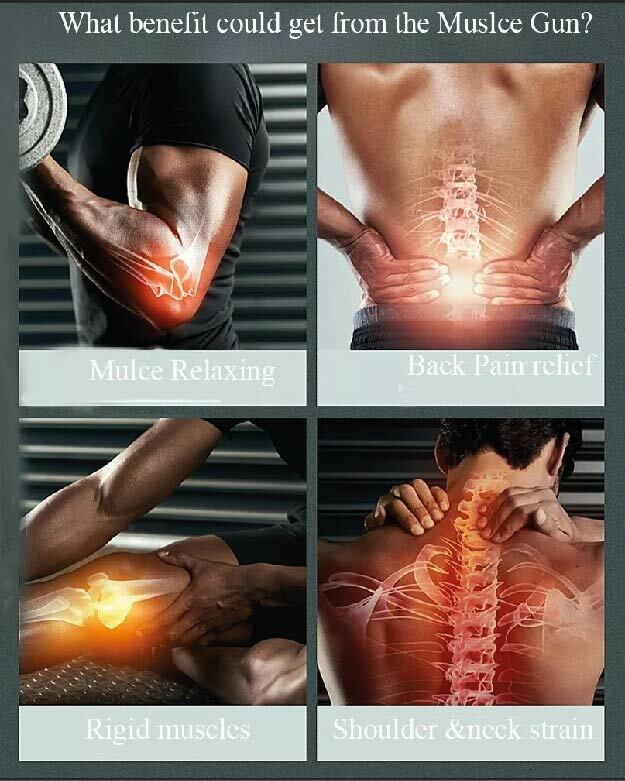 Like a traditional massage, the gun aims to reduce inflammation by flushing extracellular fluids such as lymph fluid and venous blood out of the muscle tissue and into the circulatory system. It can help relax tight muscles, break up scar tissue and adhesions, and minimize muscle soreness and tension.

Product Features:
1.  Contains 4 different massage heads to meet a variety of needs.
Spherical Massage Head : Suitable for massaging large muscle groups such as arms, waist, hips, thighs and calves
U-shaped Massage Head : Suitable for massaging neck, and cervical spine, tendons
Cone Massage Head : Suitable for impacting deep tissues such as meridians, palms, soles, etc
Spike Massage Head : Suitable for relaxation and shaping of various muscle part, deep stimulation of legs, buttocks etc
2.  Effectively reduce muscle stiffness and pain, increase blood circulation.
3.  6-gear adjustment, you can choose the best mode for massage
4.  With over protection, overheat protection and other safety protection devices,good heat dissipation system, safe to use.
5.  The ergonomic designed grip minimizes external vibrations and the Comfortable handle makes the device easier and comfortable to hold for your enjoyment.
Safety Notes:
Do not immerse muscle gun in water.
Do not use the muscle massager gun on injurious parts.
Change the attachment head after switching off the power.
Product Spec:
Model: Button Style with 6 mode
Size:142mm x 56mm x 140mm
Machine Weight:0.46Kg
Material:ABS
Input voltage :5V/2A
Interchangeable Massage Head : 4
Battery capacity: 1800 mAh
Speed:6 gears
Usage time: 5 to 6 hours
Battery life: 1 hour
Charging time: 2 hours
Product net weight:0.46kg
Package List:
1x Mini Massage Gun
4x Massage Head
1x Charging Cable
1x Instructions book