Description
Gullon Vitalday Berries & Cereals 240g
Try Breakfast 5 cereals with Vitalday red fruits, some cookies with high fiber content and high oleic sunflower oil. It comes in 6 individual packages for you to enjoy wherever you want! 
INGREDIENTS
-----------------------
whole grains ( oat flakes, malted wheat flakes , whole barley flour ), corn flakes (corn, salt, sugar, barley malt syrup), vegetable oil (high oleic sunflower), puffed rice (corn flour) rice, wheat flour , salt), sugar, red fruit preparation (red fruits (strawberry, black currant and raspberry), fructose-glucose syrup, glucose syrup, humectant (glycerol)), sugar, wheat fiber , agent gelling agent (pectin), vegetable oil (sunflower), acidity regulators (malic acid and citric acid, flavorings), wheat flour , vegetable fiber, raising agents (sodium acid carbonate and ammonium acid carbonate), emulsifier ( soy lecithin ), salt, aroma. May contain traces of milk, egg and nuts .
*May contain traces of nuts, milk and egg.
*Product from Spain
*Chat with us for ingredients of other flavors :)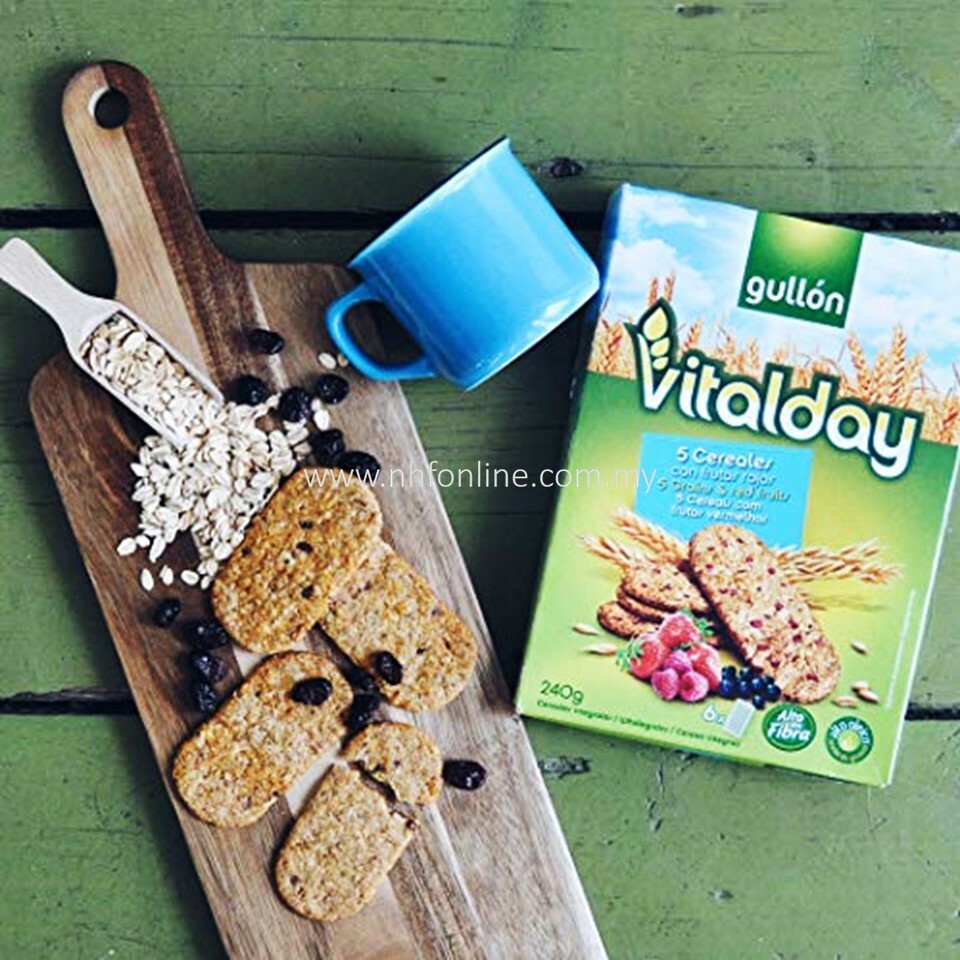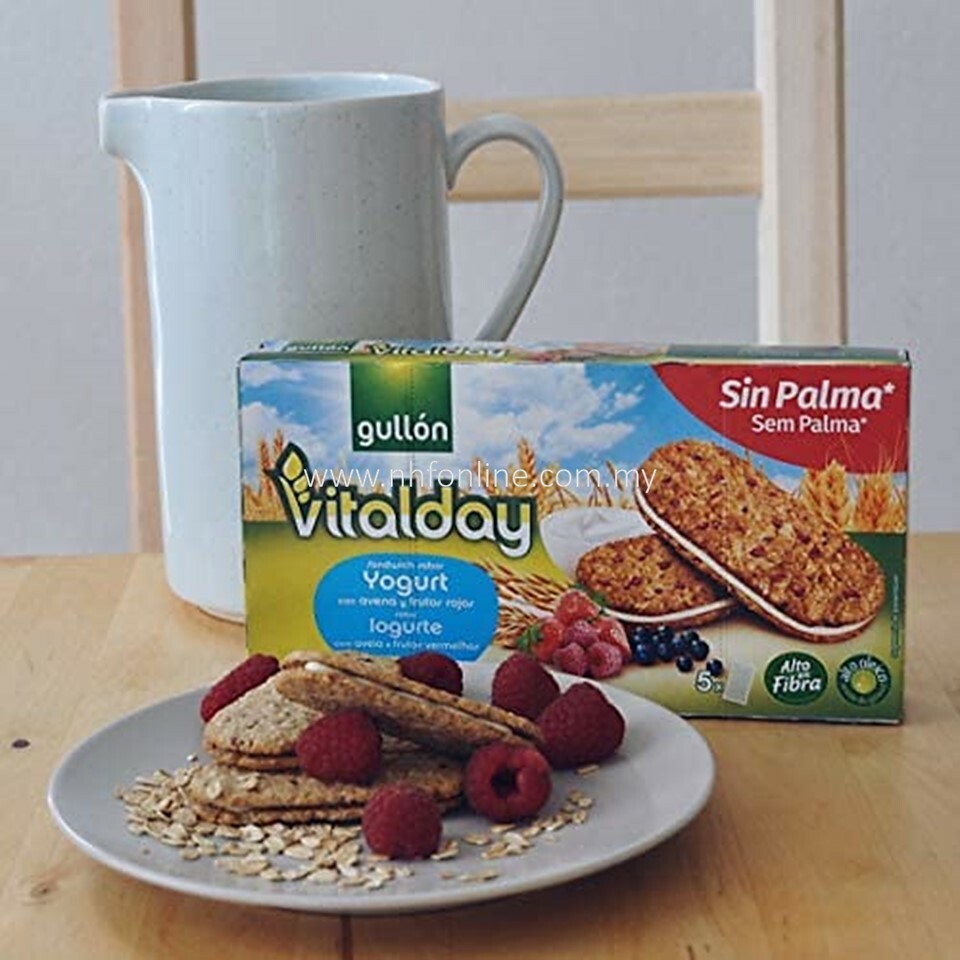 Galletas Gullón is one of Europe's leading biscuitmanufacturers and among the leading food groups in Spain. It was founded in1892. Gullón has grown rapidly to become a byword in Spain for biscuits and"health biscuits" with constant innovations and R&D strategy.
Galletas Gullón makes a wide range of products – breakfastbiscuits, healthy options, chocolate biscuits, savoury snacks as well as achildren's range.
Click here to browse more on Gullon's cookies:
https://www.nhfonline.com.my/products?query=gullon