Description
Gullon Mini Cracker - Quinoa & Chia 250g
Enjoy one of Gullón's most beloved crackers: the Crackers Garlic&Herb
This is Vegetarian Product - the tastiest and most beloved crackers around!

INGREDIENTS
-----------------------
Wheat flour, vegetable oil (high oleic sunflower oil), vegetable fibre, sugar, malt syrup (barley, wheat), chia seeds (Salvia hispanica), linseeds, quinoa seeds, salt, raising agents (sodium hydrogen carbonate and ammonium hydrogen carbonate), garlic powder, dried oregano, antioxidants (sodium metabisulphite and tocopherol-rich extract). May contain traces of milk and soya.

*May contain traces of milk and soy.
*May contain traces of nuts, milk and egg.
*Product from Spain
*Chat with us for ingredients of other flavors :)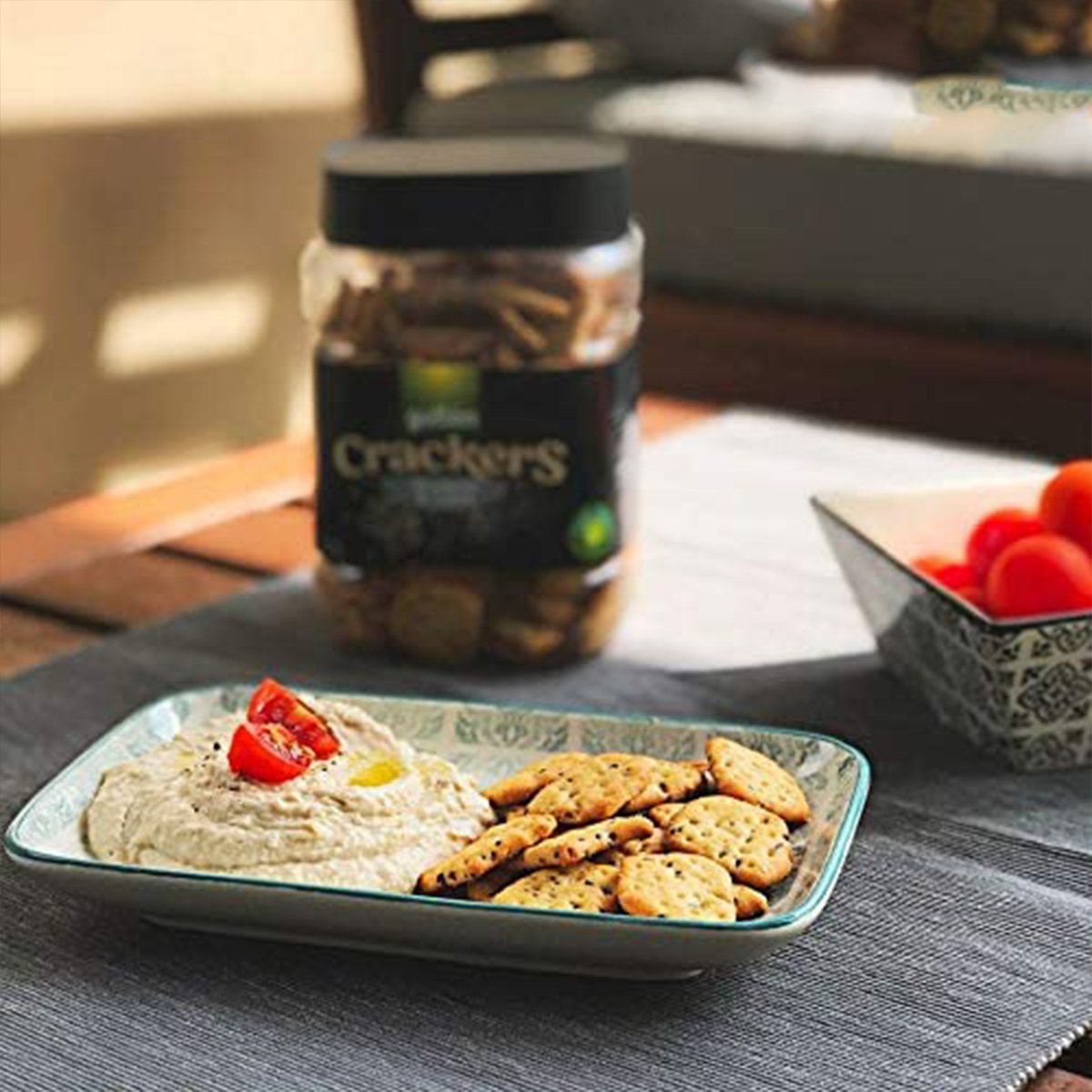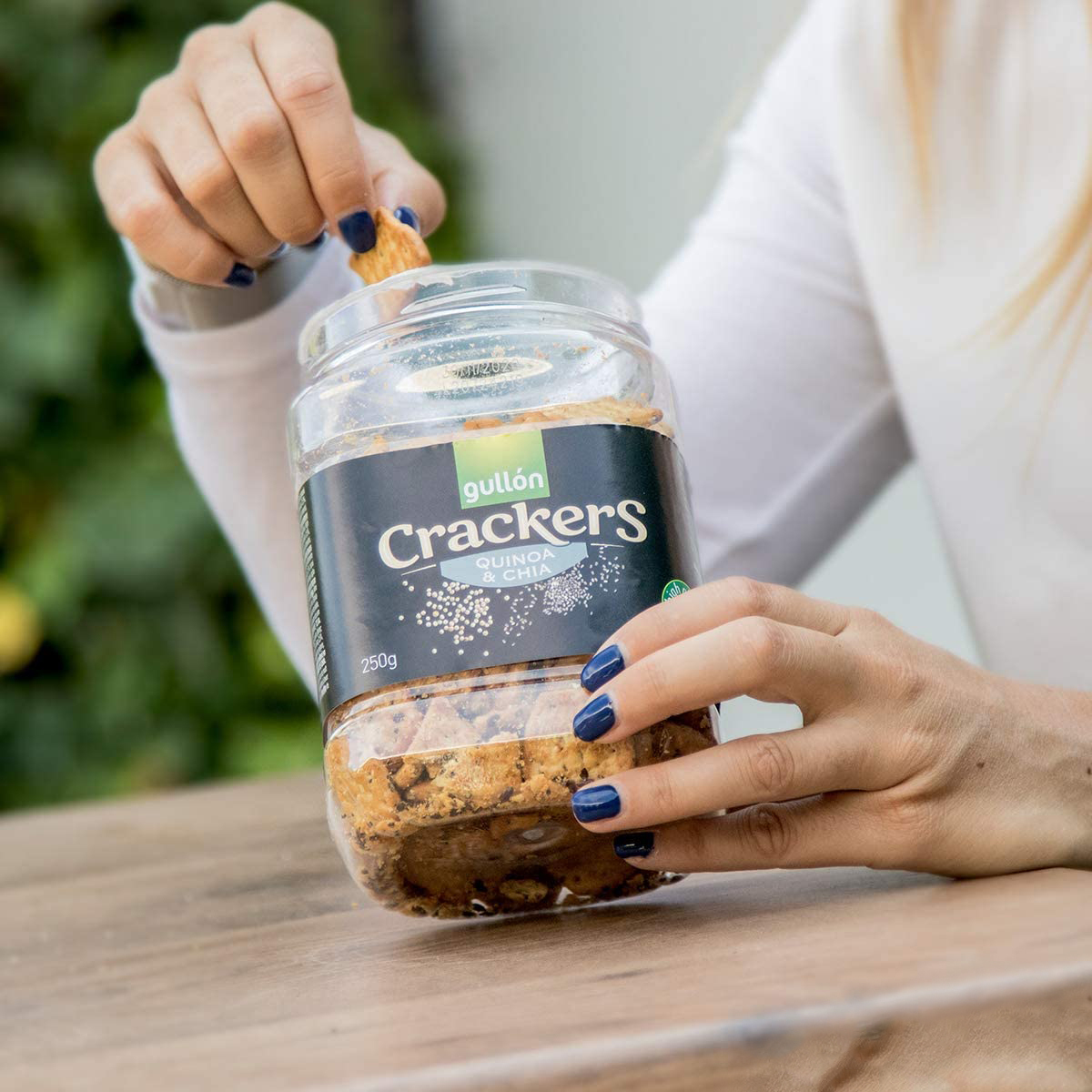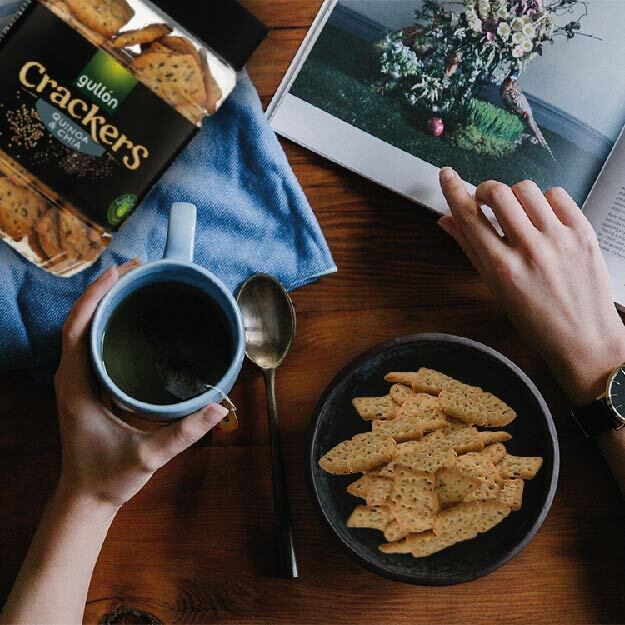 Galletas Gullón is one of Europe's leading biscuitmanufacturers and among the leading food groups in Spain. It was founded in1892. Gullón has grown rapidly to become a byword in Spain for biscuits and"health biscuits" with constant innovations and R&D strategy.
Galletas Gullón makes a wide range of products – breakfastbiscuits, healthy options, chocolate biscuits, savoury snacks as well as achildren's range.

Click here to browse more on Gullon's cookies:

https://www.nhfonline.com.my/products?query=gullon