Description
Gullon Gluten-Free Cookies
Suitable for celiacs, some biscuits made specifically for celiacs, without egg, without nuts, without milk, without lactose. Reduced in sugar, contains 30% less sugar than the previous recipe. With high oleic sunflower. 

FEATURES
------------------
If you arelooking for biscuits made with gluten-free ingredients, then this is definitelythe range for you! 

Gluten Free
High in fibre
Made with high oleic sunflower oil
INGREDIENTS
-----------------------
Corn starch, corn flour, vegetable oil (high oleic sunflower oil), rice flour, sugar, oligofructose, rice starch, salt, raising agents (sodium hydrogen carbonate and ammonium hydrogen carbonate), flavours, emulsifier (soya lecithin).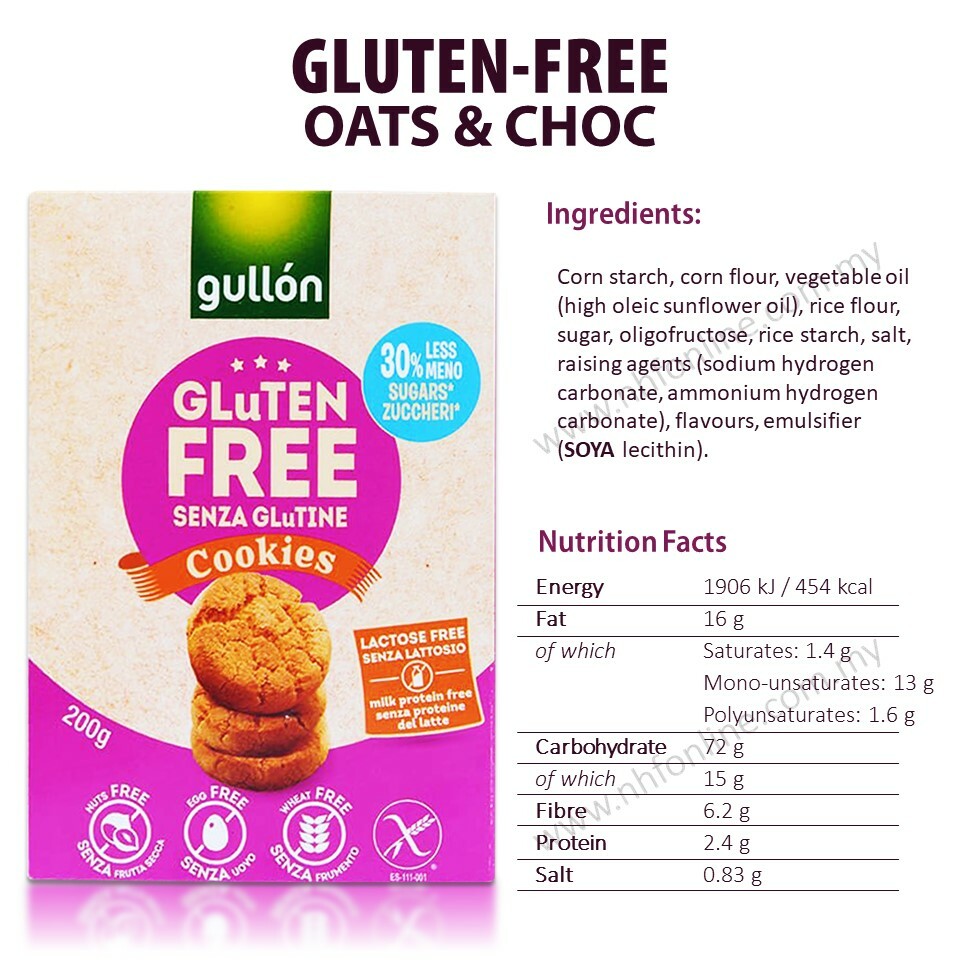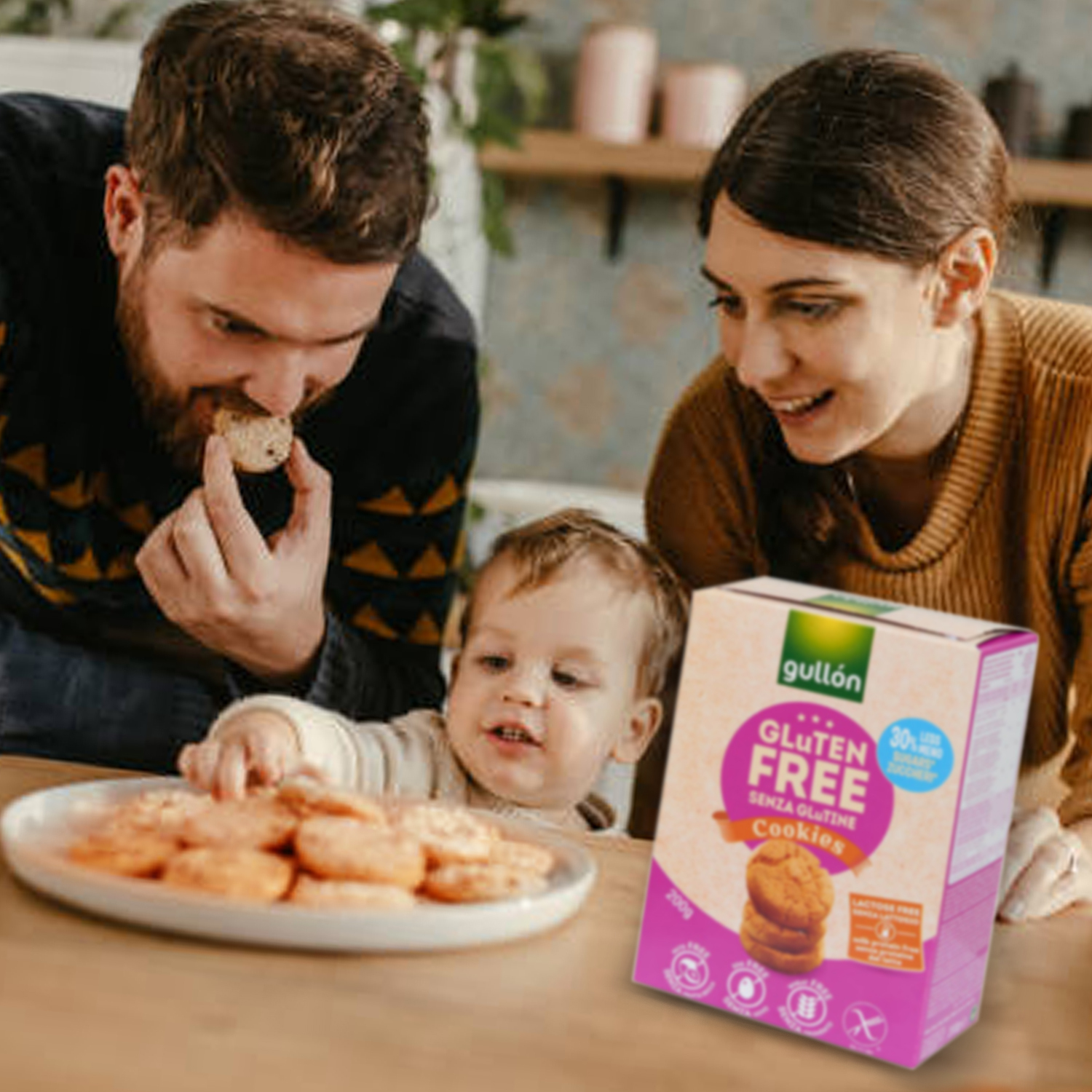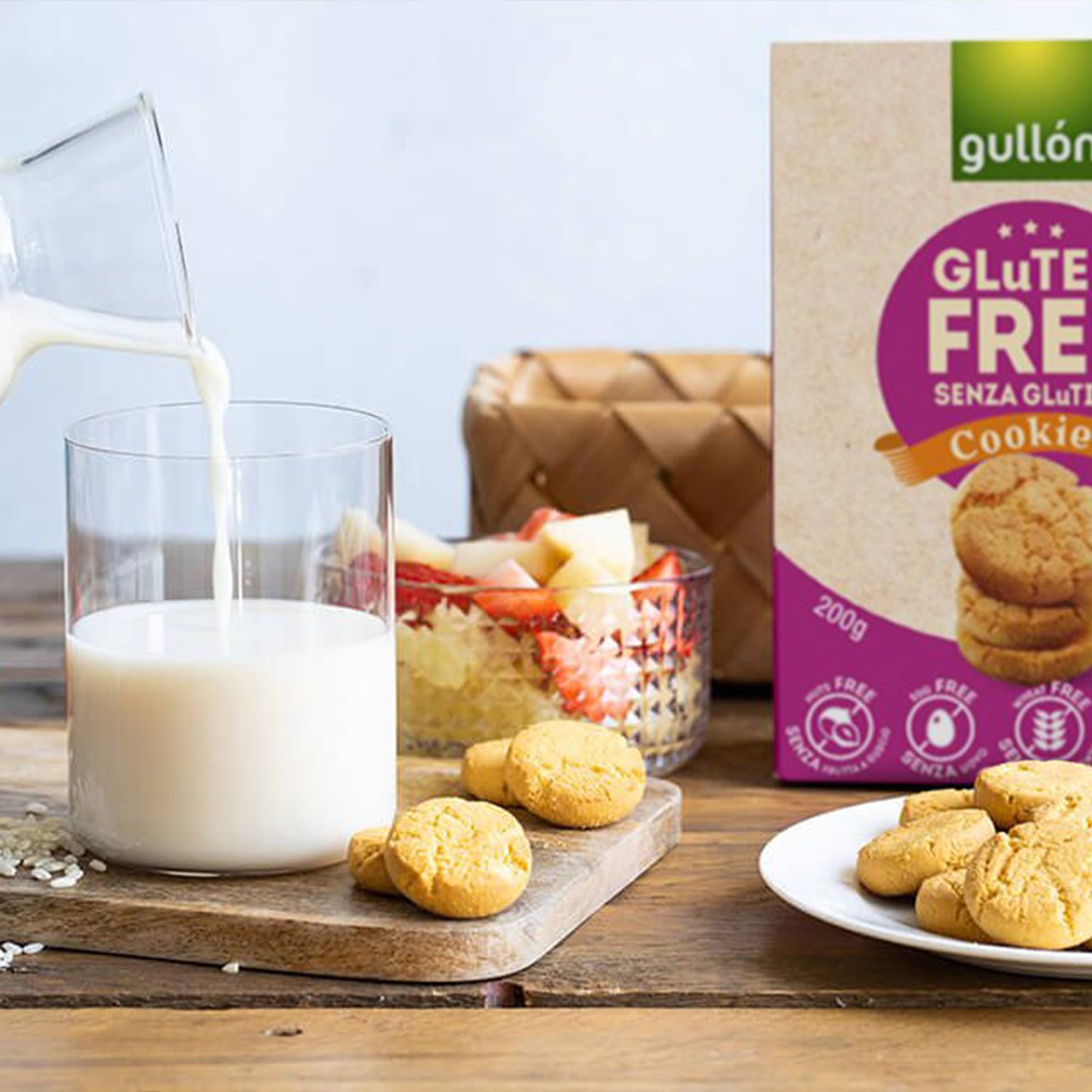 Galletas Gullón is one of Europe's leading biscuit manufacturers and among the leading food groups in Spain. It was founded in 1892. Gullón has grown rapidly to become a by word in Spain for biscuits and "health biscuits" with constant innovations and R&D strategy.

Galletas Gullón makes awide range of products – breakfast biscuits, healthy options, chocolatebiscuits, savoury snacks as well as a children's range.
Click here to browsemore on Gullon's cookies:

Customer Reviews
{{'product.product_review.no_review' | translate}}