If you are looking for biscuits made with gluten-free ingredients, then this is definitely the range for you! 
Sugar free chocolate chips (cocoa paste, sweeteners: maltitol, cocoa butter, emulsifier (soya lecithin), vanilla flavouring), sweetener: maltitol, corn starch, vegetable oil (high oleic sunflower), corn flour, rice flour, soya flour, vegetable fiber, potato starch, raising agents (sodium and ammonium bicarbonate), salt, flavourings, emulsifier (soya lecithin). May contain traces of nuts and milk.

*Some may contain traces of nuts, milk and egg.
 *Product from Spain
Nutrition claims explanation
-----------------------

With high oleic sunflower oil: 
Made with a variety ofseeds with a high content of oleic acid. It stands out because of its highpercentage of omega-9 monounsaturated fatty acids.
Source of fiber: 
These biscuits are a fiber source due toits content as they have a minimum of 3g of fiber per 100g of product. Expertsrecommend a daily intake (for adults) of between 25 and 35g of fiber.
No sugar added: 
The sugar present within these biscuitsis the one found naturally in the ingredients with which they are made. Sugarshave not been added to the product.
Gluten Free: 
the product contain less than 20 mg/kg (ppm)and, as a result, it is suitable for people with coeliac disease.
Vegetarian: 
Biscuits with the vegetarian stamp on mayinclude within its ingredients traces of dairy or egg.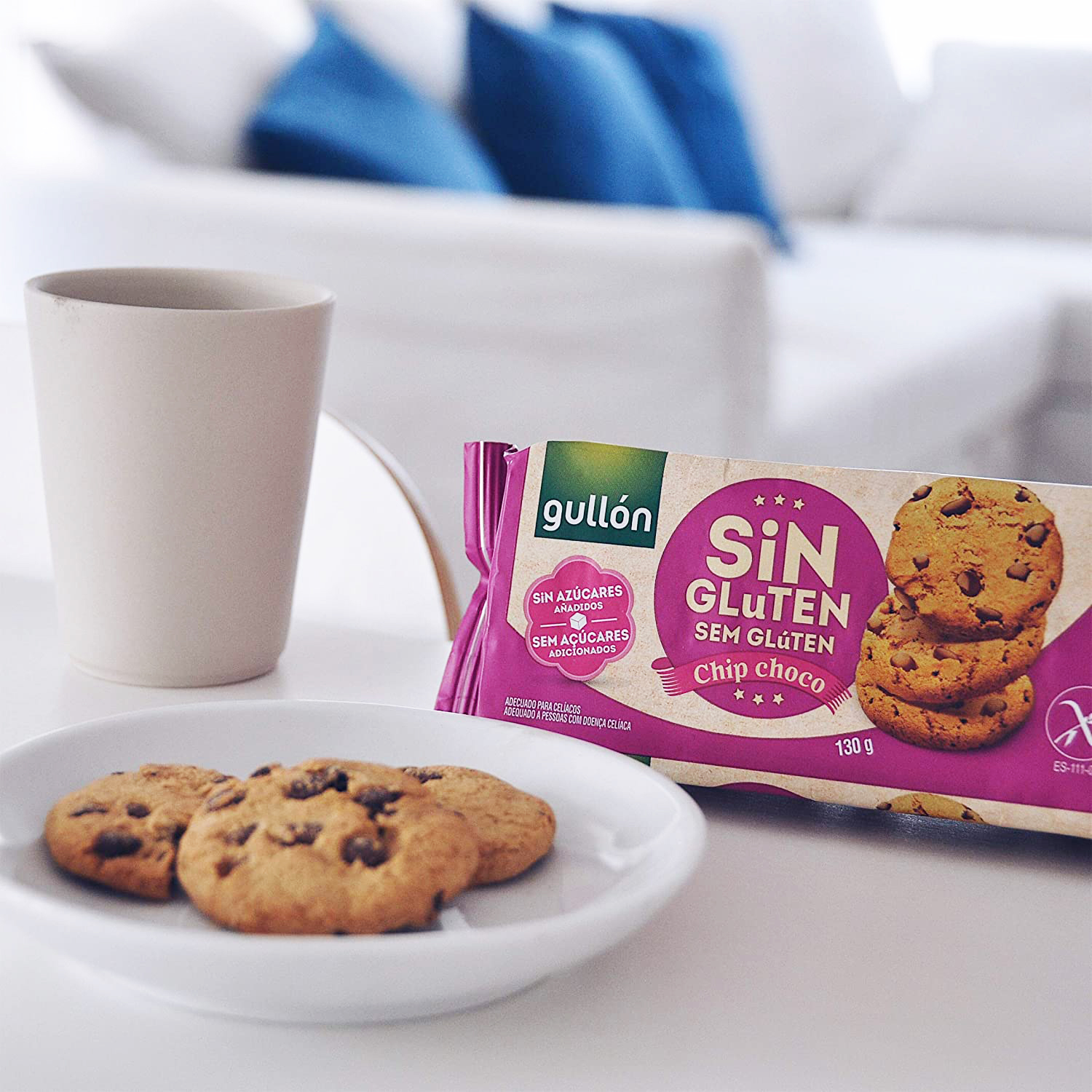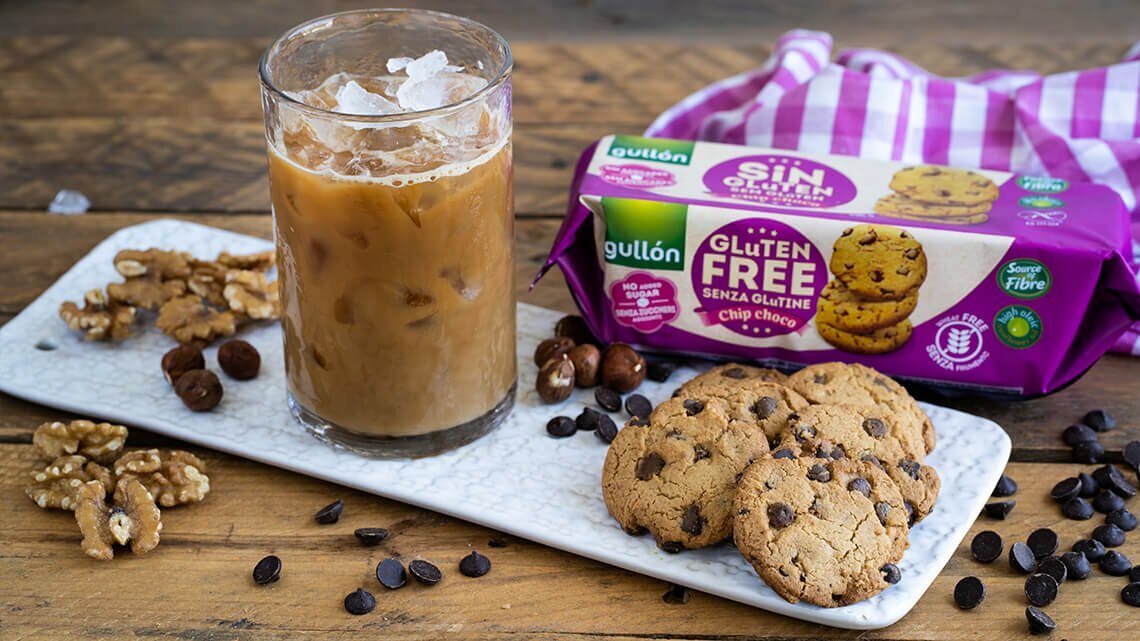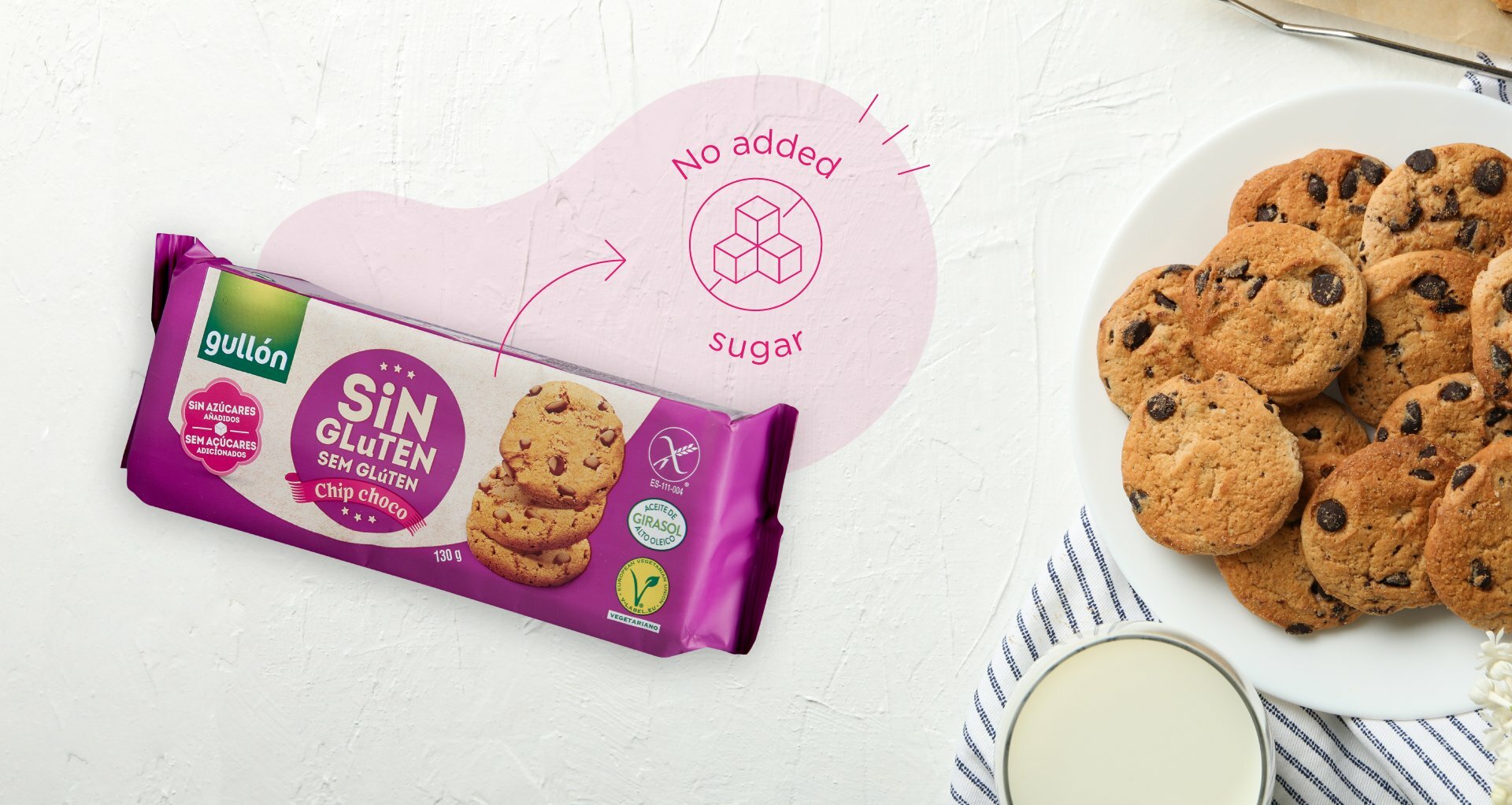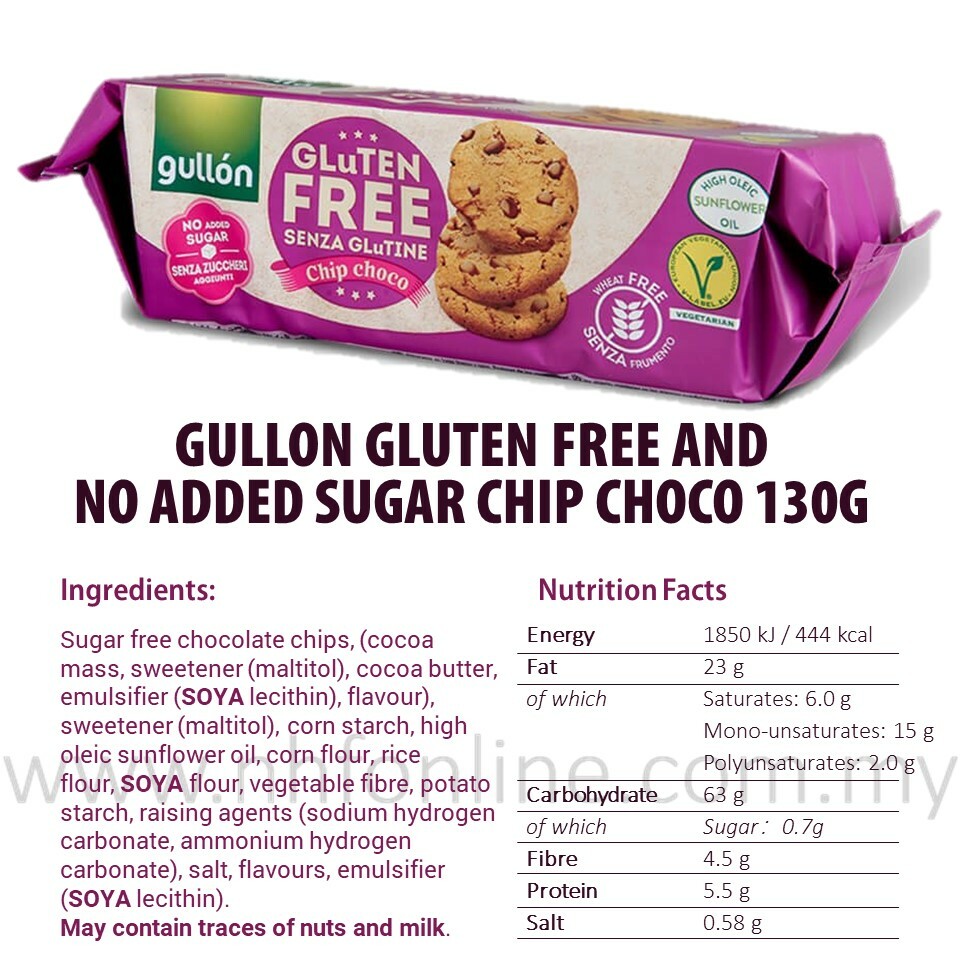 Galletas Gullón is one of Europe's leading biscuitmanufacturers and among the leading food groups in Spain. It was founded in1892. Gullón has grown rapidly to become a byword in Spain for biscuits and"health biscuits" with constant innovations and R&D strategy.
Galletas Gullón makes a wide range of products – breakfastbiscuits, healthy options, chocolate biscuits, savoury snacks as well as achildren's range.
Click here to browse more on Gullon's cookies:
https://www.nhfonline.com.my/products?query=gullon