Description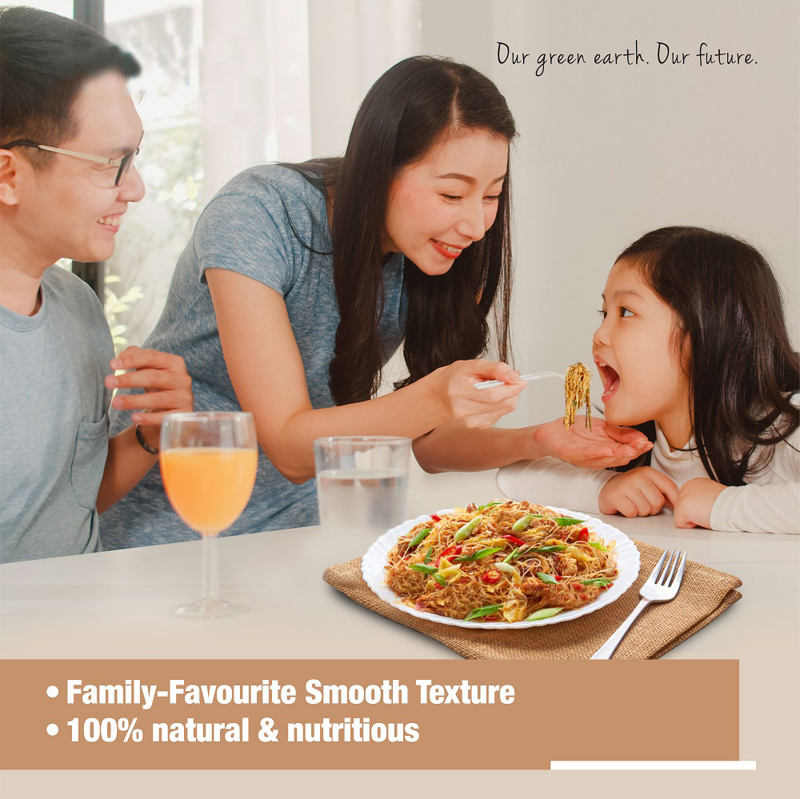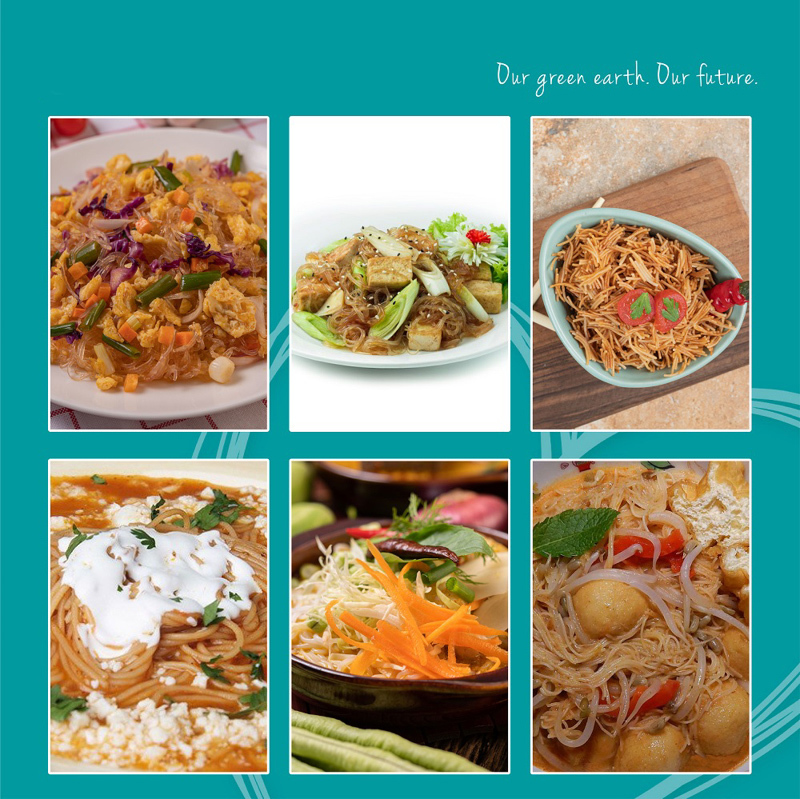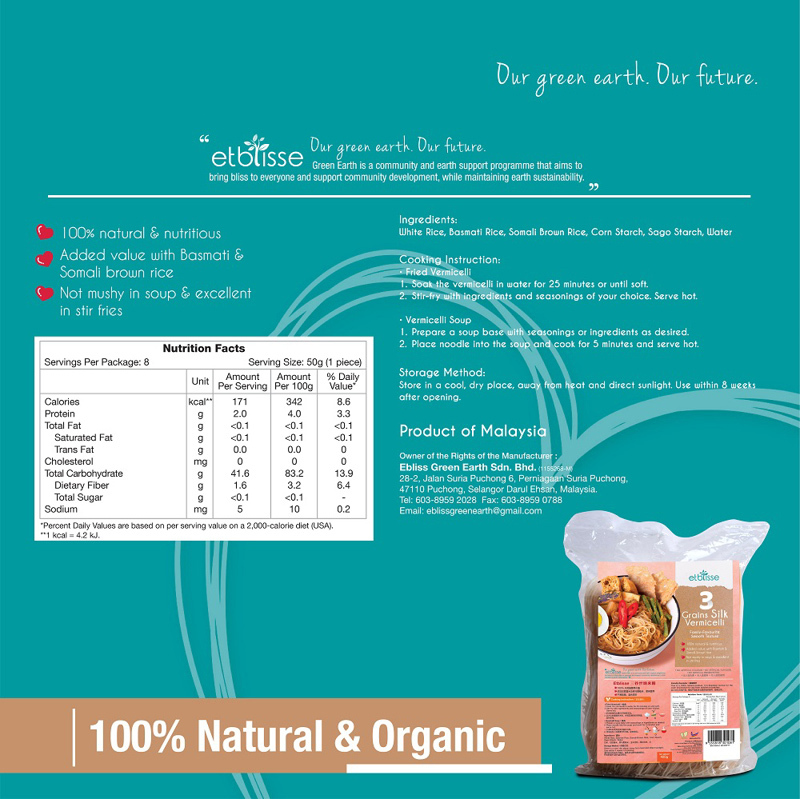 • 100% natural and nutritious
• Unique combination of premium white rice, Basmati rice and Somali brown rice
• Silky smooth and springy mouthfeel
• Not mushy in soup and excellent in stir fries
𝐈𝐧𝐠𝐫𝐞𝐝𝐢𝐞𝐧𝐭𝐬:
White Rice, Basmati Rice, Somali Brown Rice, Corn Starch, Sago Starch, Water
𝐑𝐞𝐜𝐨𝐦𝐦𝐞𝐧𝐝𝐞𝐝 𝐅𝐨𝐫:
Suitable for children and adults seeking for healthy noodles.
𝐂𝐨𝐨𝐤𝐢𝐧𝐠 𝐈𝐧𝐭𝐫𝐮𝐜𝐭𝐢𝐨𝐧𝐬:
Fried Vermicelli :
1. Soak the vermicelli in water for 20 minutes or until soft.
2. Stir-fry with ingredients and seasonings of your choice. Serve hot.
Vermicelli Soup :
1. Prepare a soup base with seasonings or ingredients as desired.
2. Place noodle into the soup and cook for 5 minutes and serve hot.
𝐒𝐭𝐨𝐫𝐚𝐠𝐞 𝐌𝐞𝐭𝐡𝐨𝐝:
Store in a cool, dry place, away from heat and direct sunlight. Use within 4 weeks of opening.
𝑭𝒓𝒊𝒆𝒏𝒅𝒍𝒚 𝑹𝒆𝒎𝒊𝒏𝒅𝒆𝒓: 𝑻𝒉𝒊𝒔 𝒊𝒔 𝒂 100% 𝒏𝒂𝒕𝒖𝒓𝒂𝒍 𝒂𝒏𝒅 𝒐𝒓𝒈𝒂𝒏𝒊𝒄 𝒑𝒓𝒐𝒅𝒖𝒄𝒕. 𝑻𝒉𝒆 𝒇𝒍𝒂𝒗𝒐𝒖𝒓 𝒂𝒏𝒅 𝒄𝒐𝒍𝒐𝒖𝒓 𝒐𝒇 𝒕𝒉𝒊𝒔 𝒑𝒓𝒐𝒅𝒖𝒄𝒕 𝒎𝒂𝒚 𝒕𝒉𝒆𝒓𝒆𝒇𝒐𝒓𝒆 𝒗𝒂𝒓𝒚 𝒔𝒍𝒊𝒈𝒉𝒕𝒍𝒚 𝒅𝒖𝒆 𝒕𝒐 𝒔𝒆𝒂𝒔𝒐𝒏𝒂𝒍 𝒗𝒂𝒓𝒊𝒂𝒕𝒊𝒐𝒏.