Registered Number:
MAL15060030T
Main Ingredient: 
Rhizoma Pineilia Ternatae 60mg/ Sclerotium Poria cocos (schw) wolf 80mg / Ramulus Cinnamomi Cassia 80mg /Fructus Amomum Villosum Lour 60mg / Radix Glycyrrhizae Uralensis 60mg / RadixZingiber Officinalis Rosc 60mg
Indication:
Traditionally used as anaid to overcome fatigue during physical exertion.
ProductFeatures:
·        Pharmaceuticalgrade (Traditional Medicine).
·        10times extraction technology.
·        Accordingto the famous TCM prescriptions.
·        Vegetarianingredients.
·        Nomaltodextrin, no aspartame, no magnesium stearate
·        Nopreservatives, non-GMO, no chemical additives, no artificial flavoring, noartificial coloring, no contain gluten.
·        Complywith GMP, ISO and HACCP standards.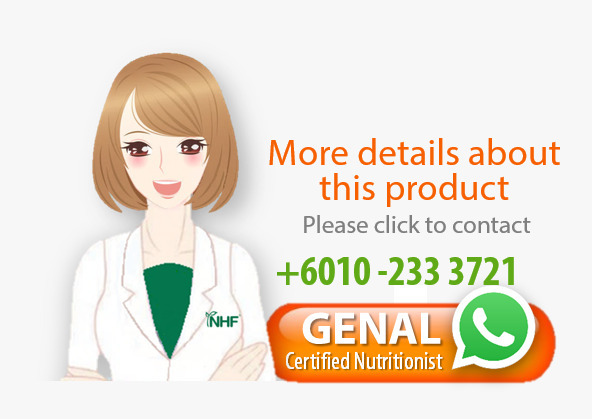 https://bit.ly/2Y4XPQ2