Description
HALAL Registered Number:
MS1500: 2009  1 013-08/2007
Main Ingredient: 
Blackberry,blueberry, raspberry,elderberry, pineapple, green apple, Kiwi, passion fruit,lemon, plum, spinach,yellow melon, celery, cabbage, kale, broccoli, mung beans,asparagus, carrot,pumpkin, probiotics, oligosaccharides, DHA and EPA,multivitamins 
Product Features:
Nutraceutical grade.
High-fibre fruit and vegetable drinks designed by Dr Jessie Chung for people who do not like vegetables.
Provides complete cellulose, namely water-soluble fiber, water-insoluble fiber, probiotics and live probiotics of the perfect ratio of the combination.
Using high-tech spray drying technology to extract, retain the active nutrients offruits and vegetables.
Contains brain nutrients DHA, EPA, folic acid, biotin, vitamin E and vitamin C.
It consists of 20 fruits and vegetables and provides at least 50 active plant compounds.
All vegetarian ingredients.
Low GI.
The main calories come from oligosaccharides, which do not raise blood sugar and do not cause metabolic syndrome or obesity.
Nomaltodextrin, no aspartame, no magnesium stearate.
No preservatives, non-GMO, no chemical additives, no artificial  flavoring,no artificial coloring, no contain gluten.
Comply with GMP, ISO, HACCP standard production.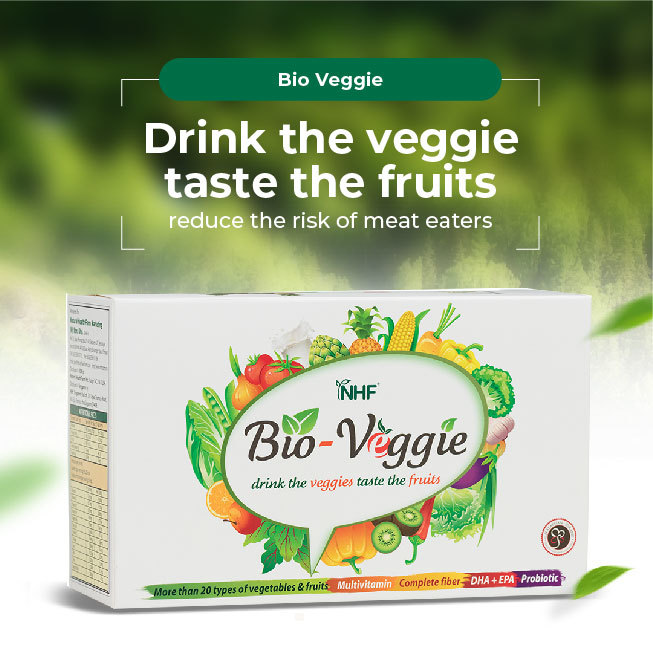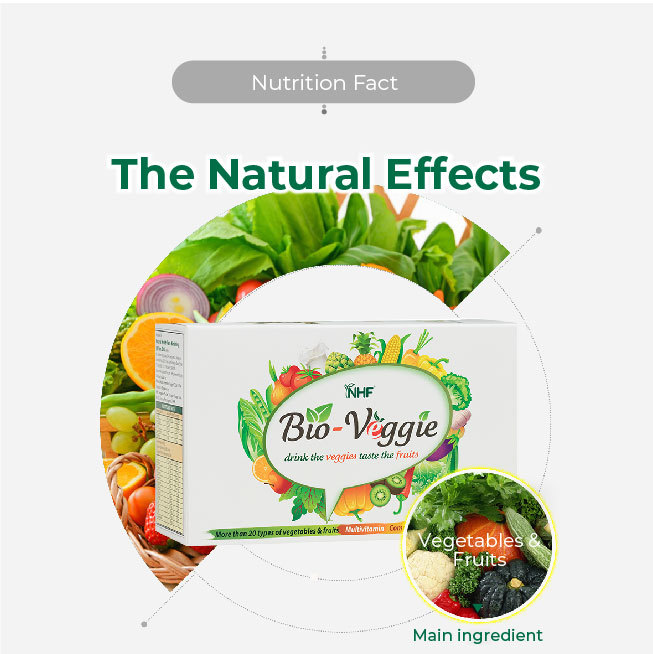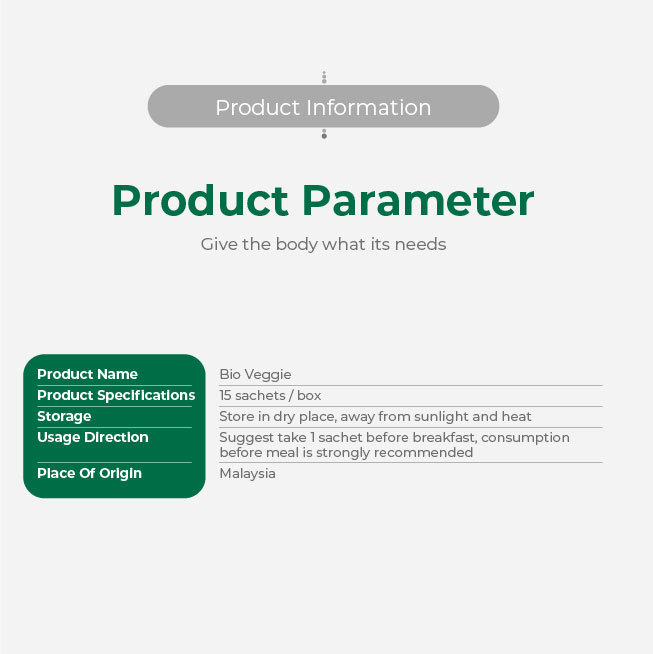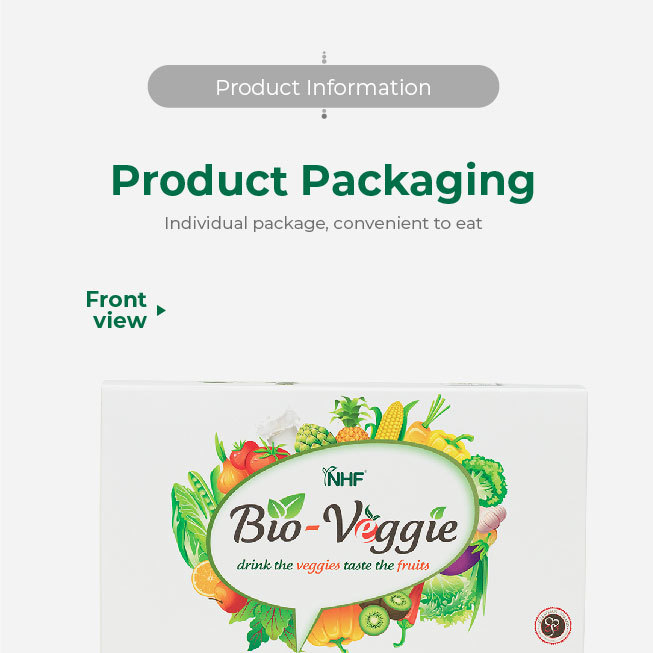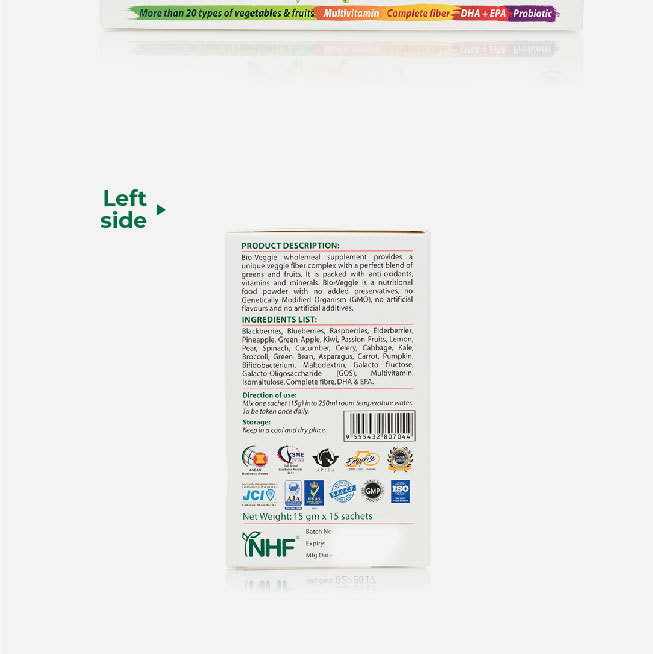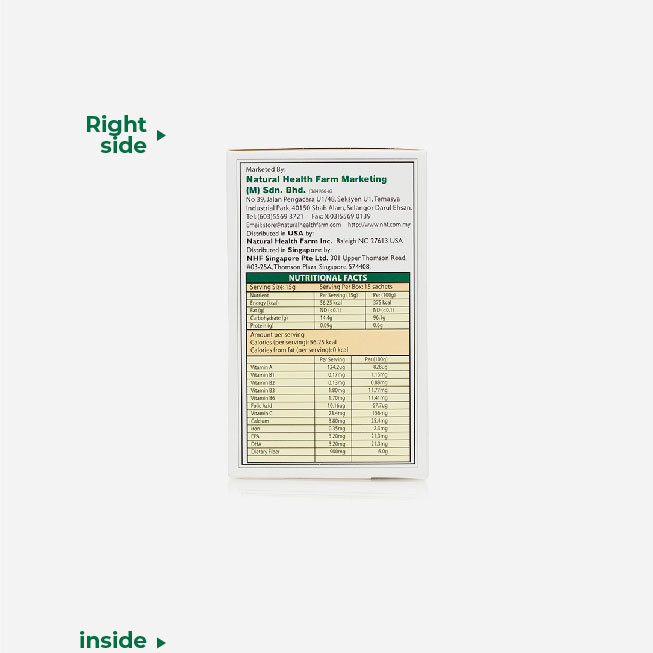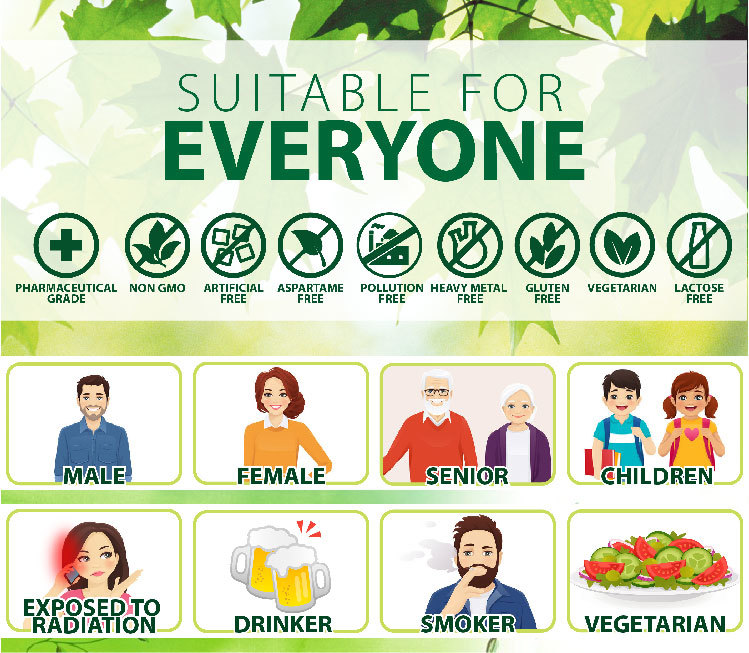 Frequent Asked Questions (FAQ)
Q: Why would some feel bloated symptoms aftertaking fiber?
A: Cellulose swells up when exposed towater. Thus, when it is left to stay in our intestines for a long period oftime, we will keep experiencing a feeling of bloatedness (or fullness), whichis normal. As for those patients suffering from chronic constipation, theintestinal motility is weak thus slowdown, making it difficult for the swollencellulose to be discharged smoothly,and causing some discomforting sensationafter a long period of time. It is recommended that patients with this type ofcondition start out by taking it in small amounts first, while also increasingthe amount of probiotics intake, to strengthen intestinal motility. After theintestinal tract is able to operate normally, then one can resume taking it innormal amounts.
Q: Why is there no bowel movement afterconsuming fiber?
A: First of all,we must understand theoriginal definition of "constipation", which is, "feces staying in theintestine for more than one day". Some people pass a lot of stools, while some,less, and this varies from person to person. Some people's stools are juststaying in the same position with the intestine, and a large series of stoolscan be seen when they are discharged; some people's stools are scatteredeverywhere in the intestine, so they are often mixed with daily feces and arethus difficult to detect. Regardless whether or not you can see them in thetoilet, the most important thing is to see whether there is any improvement ofthe overall condition. That is the key factor that everyone should be concernedabout, and it is not necessary to focus too much on whether the stools are longor otherwise.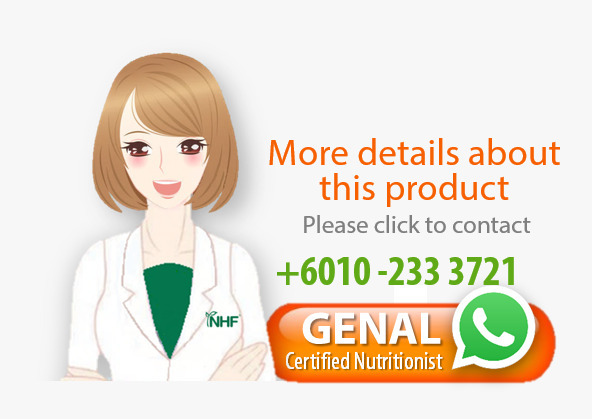 Customer Reviews
{{'product.product_review.no_review' | translate}}