Description
Bio Crowning - Say Good Bye to Hair Loss
What causes Hair Loss?
- Staying up late and working overtime with too much stress can easily lead to hair fall and hair loss
- Desserts, greasy food & alcohol in the party are the reason to make your hair extra greasy, scalp dirty, and hairline receding
- After childbirth, hairline widens, hair becomes brittle, and breaks when combing.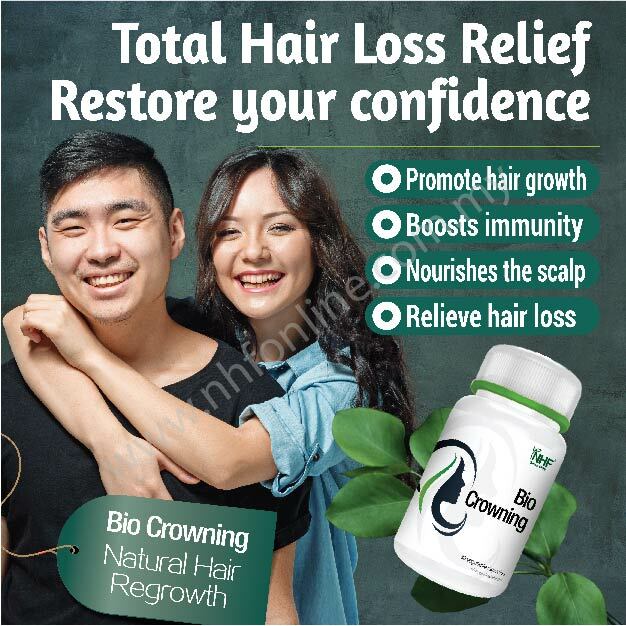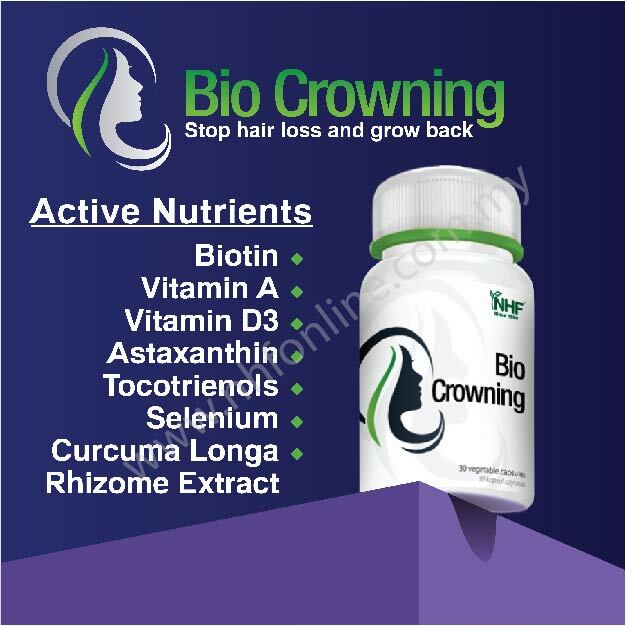 Bio Crowning Comprises of
1. Tocotrienol - It was once known as Coenzyme R and Vitamin H which plays a key role in nutrient metabolism, it has powerful bioactivities.
2. Astaxanthin - An antioxidant, and more specifically, a carotenoid, to halt the production of DHT, a hormone shown to contribute to AGA.
3. Vitamin A - Vitamin A is a fat-soluble vitamin also the ally of your hair.
4. Selenium- Natural antioxidant Vitamin
5. Curcumin - Pure Natural Turmeric Extract
6. Biotin - It is one of the B vitamins, also known as vitamin B7