Description
Alfalfa Extract (500mg x 60caps)

Registered Number:
MAL15070009T

HALAL: MS 2424 : 2012  1013-08/2007

Main Ingredient:
Medicago Sativa (Alfalfa) Leaf Powder   400mg
Indication:
Traditionally used for health and strengthening the body.
Product Features:
Pharmaceutical grade (Traditional Medicine).
10times extraction technology.
Rich in vitamin K, it also contains many other nutrients, including vitamin C,copper, manganese, and folic acid.
High content of active plant compounds, including saponin, coumarin, flavonoids, phytosterols, phytoestrogens and alkaloids.
Vegetarian ingredients.
No maltodextrin, no aspartame, no magnesium stearate
No preservatives, non-GMO, no chemical additives, no artificial flavors, no artificial colors, no contain gluten.
Comply with GMP, ISO and HACCP standards.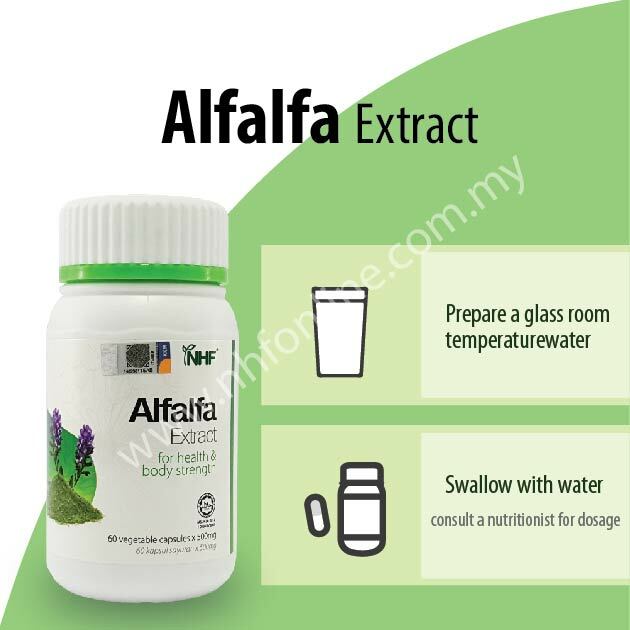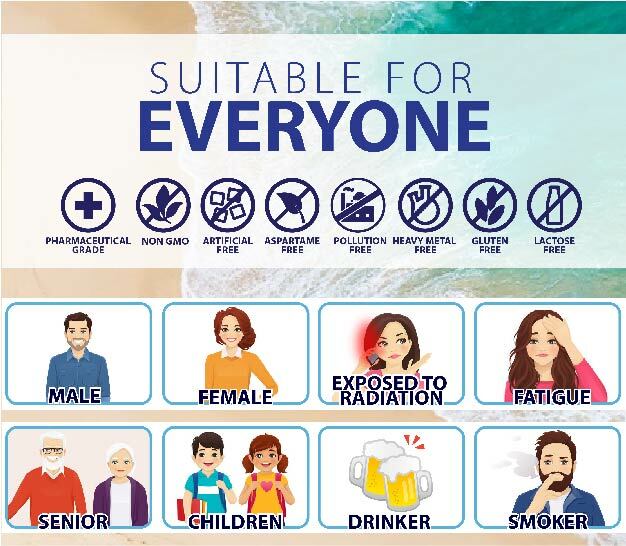 Customer Reviews
{{'product.product_review.no_review' | translate}}